"God fucking damnit!" I exclaimed as my back spasmed and my bike fell back to the earth for the fourth or fifth time.
I'd been changing my fork oil as just before I got on my ferry to France Dom noticed that my newly installed seals were leaking.
"Bonjour, ca'va?"
I turn round to see some kind soul has pulled into the lay by behind me.
"Non… Err.. could you help me lift the bike?"
He laughs out loud at my pleading expression and frantic miming of lifting the bike.
"Don't worry mate, I'm English too!"
"Really? Fantastic! Could you give me a hand?"
With his help it's no problem at all, though I get the feeling it's going to be a recurring theme on the trip.
"Well.. If you need anything else mate, a place to stay or anything, we're just up the road"
"Really? Well… That would be great actually? Could I put up my tent in your garden or something?"
"You can have the spare room!"
I waved goodbye clutching the map Nick had drawn out for me and followed on after them once I'd repacked the bike which I'd strewn across the ground in attempt to pick it up.
I saw nick waving in the distance and rocked up behind an absolutely massive house complete with dogs and chickens (chickens not shown)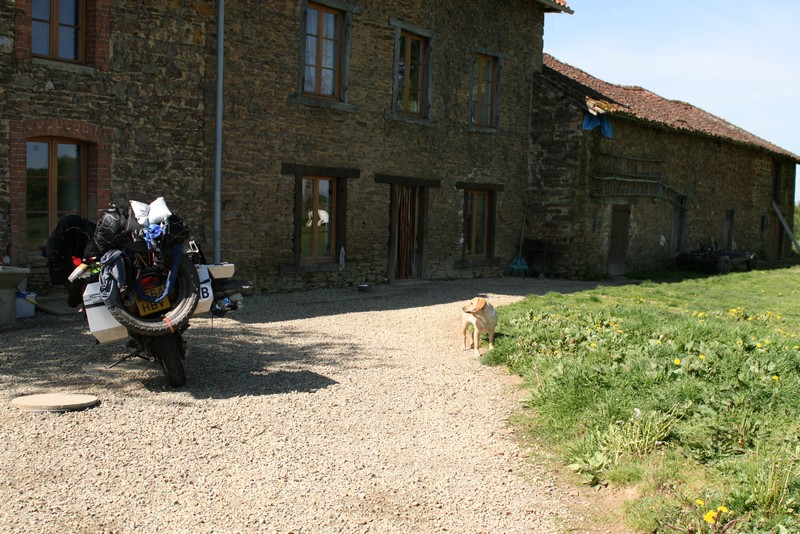 Nick and Trudy turned out to be two of the nicest people you could possibly hoped to meet and after the biggest and most delicious omlette I'd ever seen we retired to their living room to discuss (amongst other things) Nick's work as a forensic psychologist.
It was by far the most pleasent evening I'd spent on the trip, admittedly only the second, and the first had been spent here…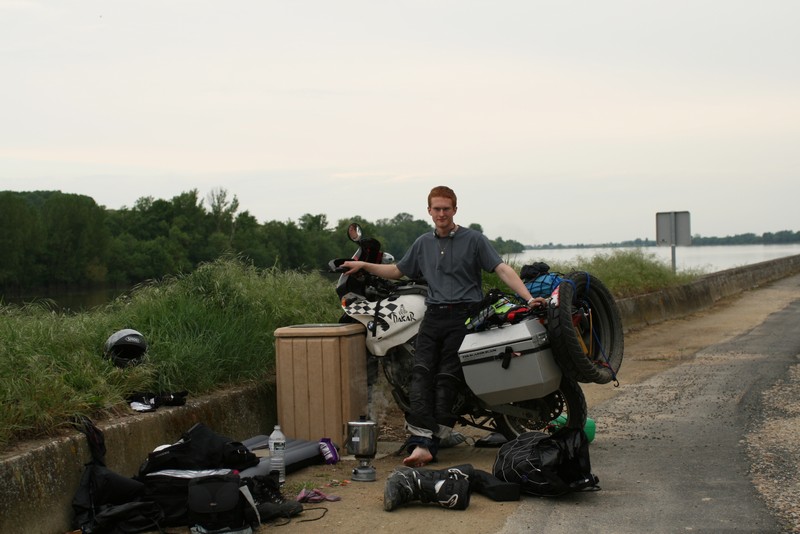 I'm becoming an expert in French lay-bys and only yesterday I spent the night in a ditch, which is not as bad as it sounds surprisingly.
The past five days I've spent getting lost primarily. But this is only a good thing as we all know the most fantastic places are found when you get lost!
I was desperately trying to detour a toll-road yesterday and suddenly come up against a complete road closure of the only road for miles.
But I notice another biker heading down a road that's unmarked on my map and looks set to dead end in about 100 yards and decide to follow him.
He takes me up a series of hairpin bends and we come out on top of a hill overlooking the town below… I truly wish I'd taken a photo, but I was scared I'd get lost if I didn't follow the bike in front.
The valley stretched out as far as the eye could see in the crystal clear air below with the roofs painting a terracotta pool in the centre of green forests and fields.
I remember Marseille now, last time I came through here I swore I'd never return as the maze of roads and rush hour traffic caused me endless frustration even with GPS guidance.
Still, I've just looked and according to Google the BMW garage I've got to get my seals from is a mere mile away and looks relatively easy to find!
Clearly, fortune favours the bold!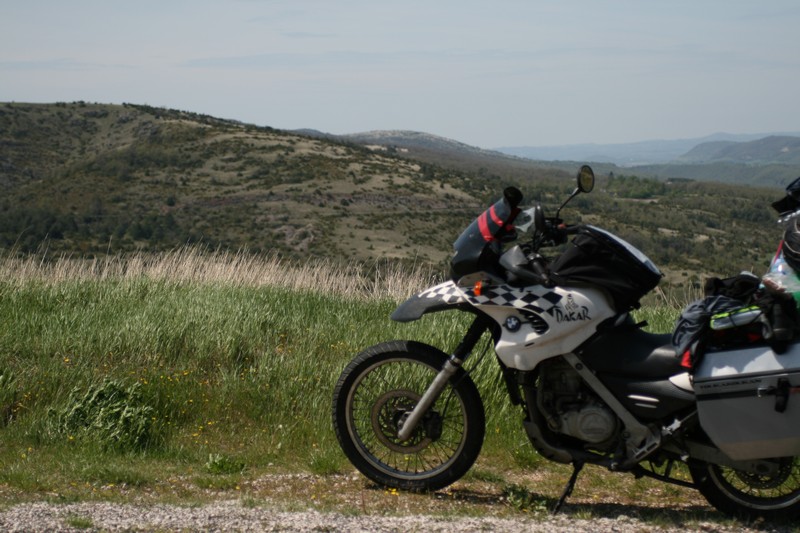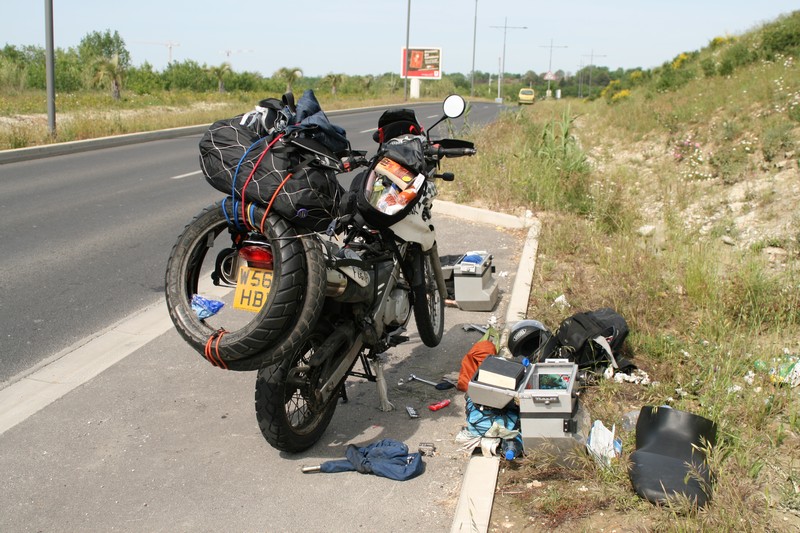 Road-side fork oil change!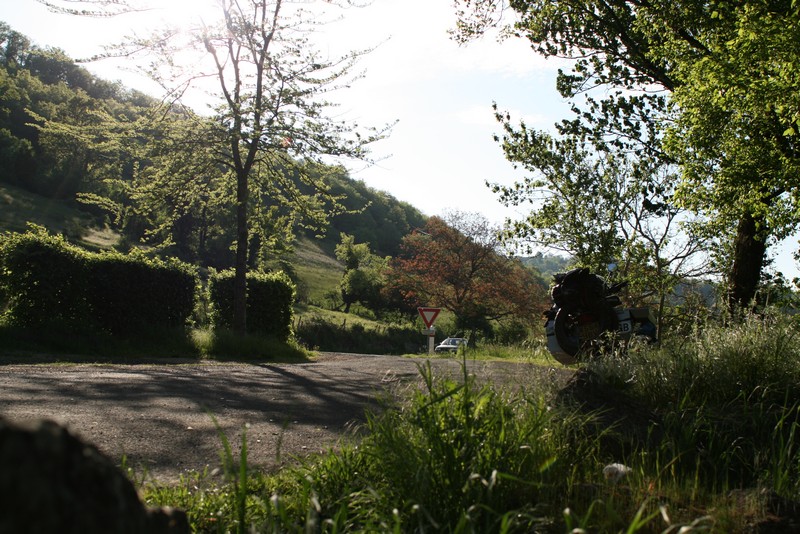 View from another lay-by campsite!