About Me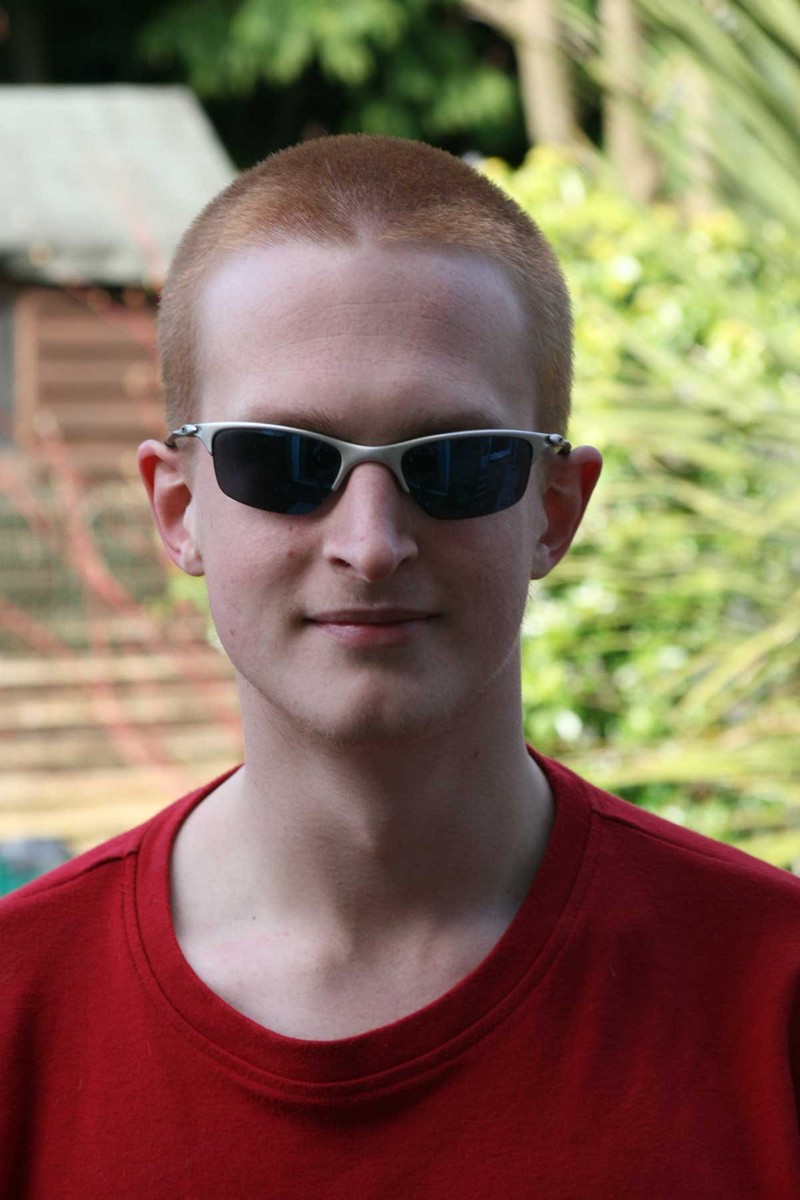 I'm Sam Martin.
I'm 21 years old and I've left my career, sold my home and left everyone I know behind to pursue my dream, to ride the world on a motorcycle.
Originally born in Saudi Arabia (I'm thoroughly British though!), I spent a lot of my childhood moving around the world as my dad was an EFL (English as a Foreign Language) teacher, and by the time I was 16 I'd lived in a house for every year of my short life!
As a result I've been home educated for large swathes of my life and only went to school in the UK for year 9 and as a result have no A Levels or even GCSEs, though I am an MCSE/MCDBA (fat lotta good they'll do me!)
Throughout my life I've been used to people being surprised at my age for what I'm doing, at age 12 I got on national radio and local TV for making a one-off local magazine of a "Kids Guide to Eastbourne" (for the Americans among you, Eastbourne is our equivalent of Florida, it's where old people go and there is nothing to do there!).
When I was 15 (and should have been doing my GCSEs!) I briefly set up a company selling PCs nationwide, and after suffering limited success had to close down due to courier issues.
At age 17 I had my first successful business venture with imgspot.com with Dominic Stubbs which was one of the first free image hosting website (rivalled imageshack in popularity for a time), I eventually sold it for a not insignificant amount of money and it was promptly killed by its new owners!
After that I realised that I didn't really have the heart for the business ventures my parents had always tried to encourage me to get into, and decided to focus on building a career in IT instead.
Which I did quite effectively, I spent 4.5 years at Sysmex building up my salary (more than doubling it while I was there).
Then came the epiphany.
I was lying in my bed one night, contemplating the meaning of my life and had so far listed my Ford Mondeo, bad back, mortgage, long term career and high-input pension and come to the conclusion that I was infact 45.
At this point my girlfriend rolled over to face me and said "Let's have a baby".
I was decided, I need to change everything in my life.
Sell my house and move to Italy, doss around for a bit not spending much money, try and learn the language and generally get a bit of a different perspective.
Eventually I decided that going to Italy and being stuck on foot would become old very fast and decided a bike would be the most economical (and fun) option.
So I looked into the practicalities of living out of a bike and came across websites such as Horizons Unlimited and ADV Rider and after reading stories such as Striking Viking Bumming the World decided that Italy was pretty tame on the whole and from that point on my heart was set on having an overland adventure!
After that is was simply a matter of getting the practicalities out of the way such as.. Getting a bike licence!
A few months planning is all it's had and… it's about to happen!