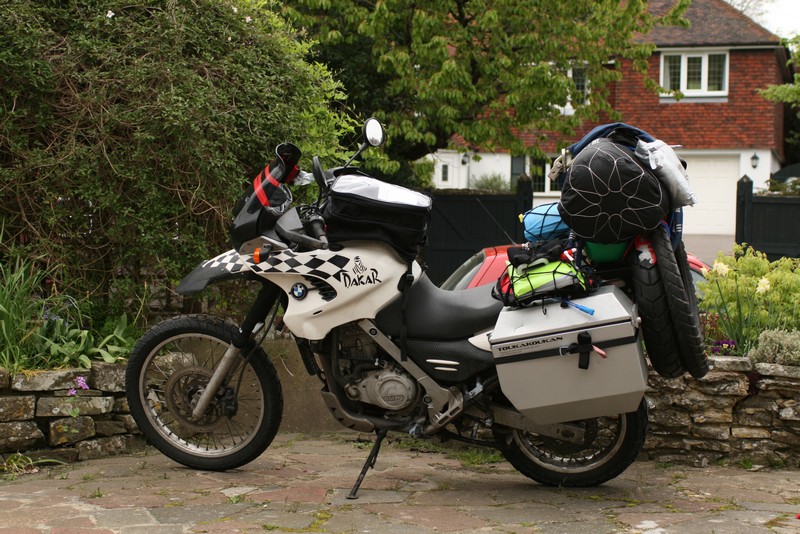 A thing of beauty to be sure!
I'm heading off in half an hour, going to meet up with Dom before I leave as he lives near Portsmouth and I have his cargo net still…
I don't know when I'll get the chance to blog next, I'll have to use a pen and paper to scrivere my thoughts upon… Translating that into text at a later date though may prove difficult due to my apalling handwriting!
I'm oddly calm about this whole thing… I think I still don't really comprehend that it's happening, and probably won't until I realise everyone around me is speaking another language I know no more than a couple of words in.
The bike is running sweet as a nut now, I reckon it was all in my head.
I was amazed how easily everything fitted on the bike, even had room to spare for a crapload of books in the panniers which I'd never have believed!
I don't know what to say now.. I'm off!