I followed the cross-eyed man to his hotel room even though I was dog-tired.
'Don't refuse Iranian hospitality!' I reminded myself.
When he pulled out a bottle of scotch I was glad I had, a stressful day's driving called for a bottle of highly illegal scotch (carrying a sentence of 6 months for the first offence, 2 years for the second, though admittedly largely inapplicable to foreigners).
He gestured for me to put my feet up and make myself comfortable, as I did so he stripped to his boxers in the same vein.
Unperturbed by this I went on drinking.
Only when he started massaging his thighs did I start to get a little worried.
As soon as I finished off my glass he grabbed my hand and thrust it upon his thigh.
'Whoa! Ok.. Yeah… Thanks for the drink but… that's enough for me!'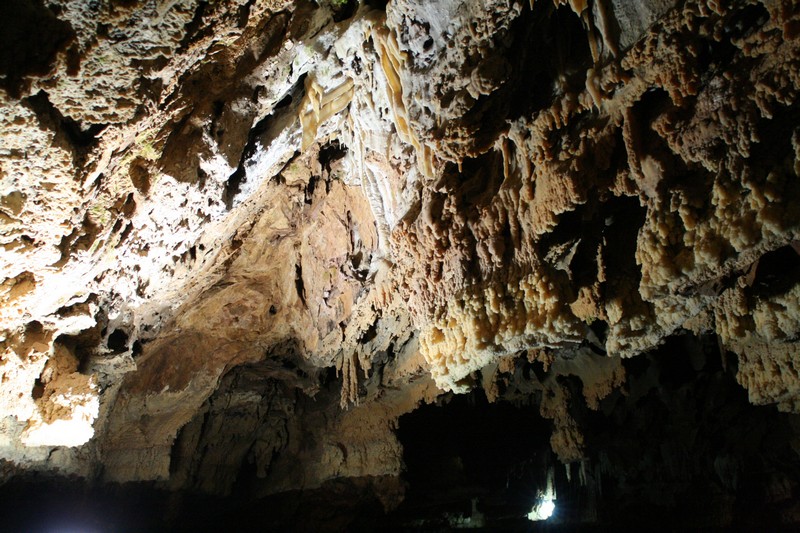 I fled to my own room, locked the door and didn't come out 'til the morning.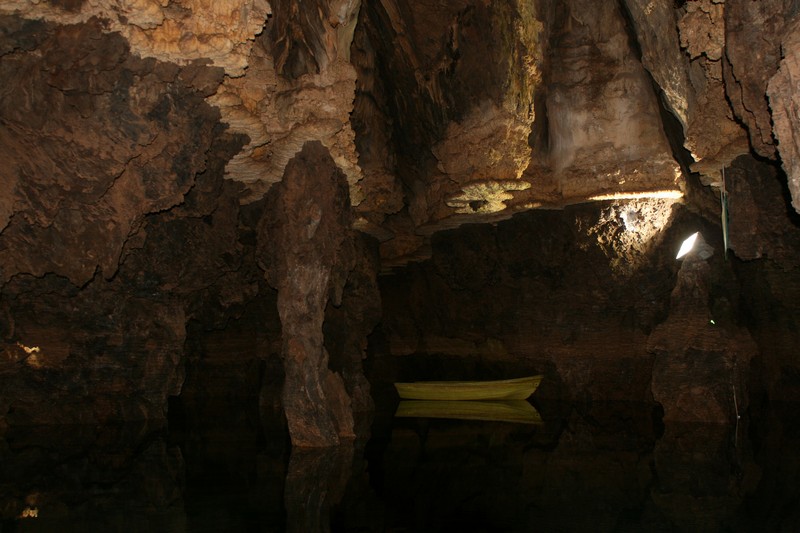 The cave near Hamedan was quite impressive, absolutely massive and more stalactices than you've ever seen.
I apologise for the quality of the photos incidentally, it's hard to get a good photo in near total darkness while you're pedalling a pedalo!