I left Istanbul, striding (well, rolling technically) proudly into Anatolia.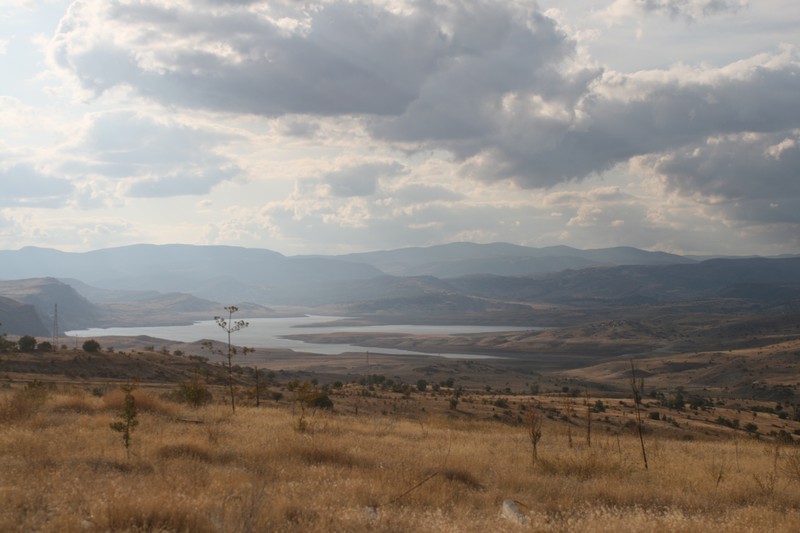 To say the landscape changed was an understatement.
If you've ever taken a photo of a faraway landscape, you know how much less impressive the photo looks than the reality…
So imagine what this looked like to me as I stood next to my gently cooling bike, awestruck at its magnificance.
I had a long way to cover to Neveshehir, and I set off late.
I've discovered many months ago that once it gets dark and I have nowhere to stay, I start to get bloody stressed.
Add to this the lack of hotels (and my lack of knoweldge that 'Pension' means 'really cheap place to stay' in Turkish) and I was starting to get a bit worried.
Eventually I found a petrol station that had a field conveniently empty next to it, a short offroad stop later and I was camped for the night.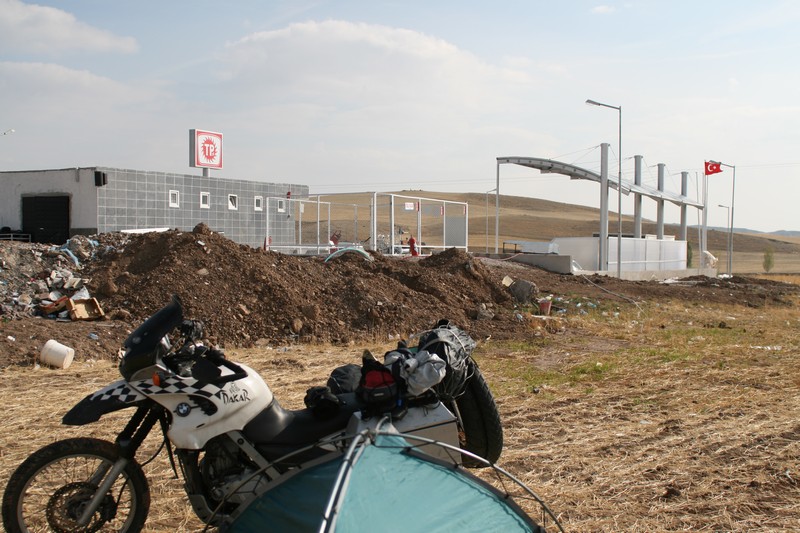 Not the most inspiring campsite in the world but being free counts for a lot in my book!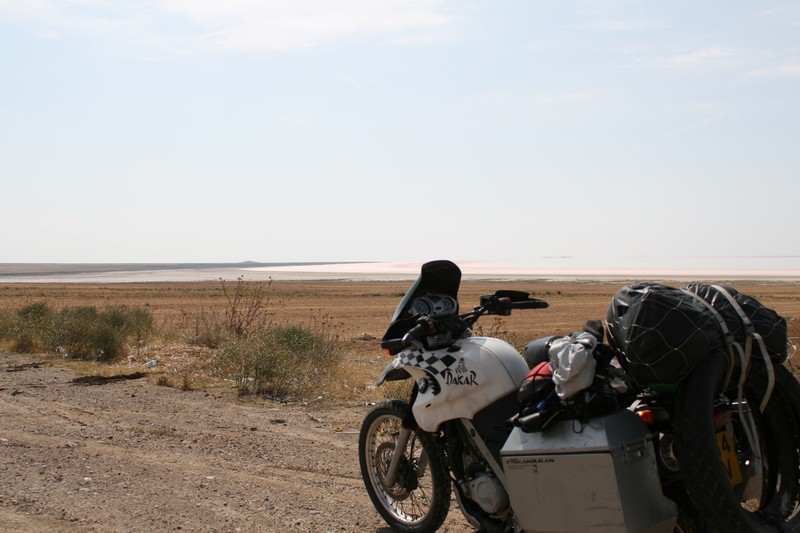 Massive salt lake I passed on the way, would have loved to drive out on to it, alas it was… a lake rather than a 'flat'.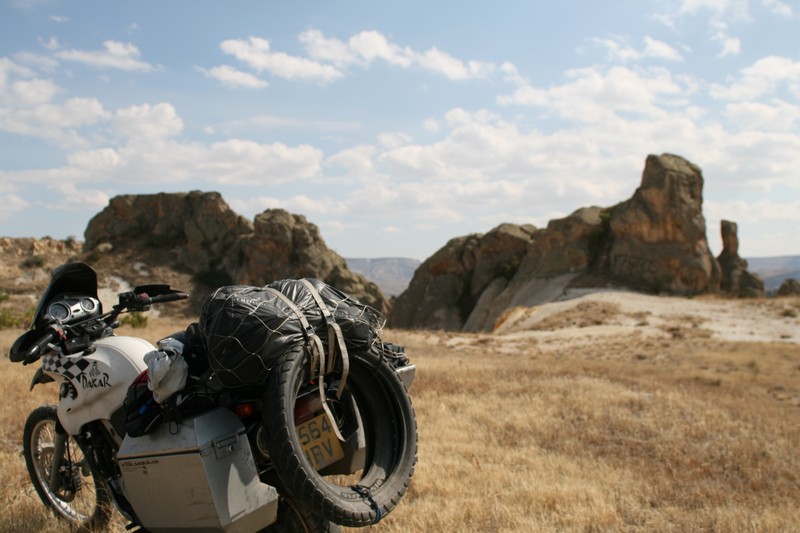 Cappodocia is a cool place man…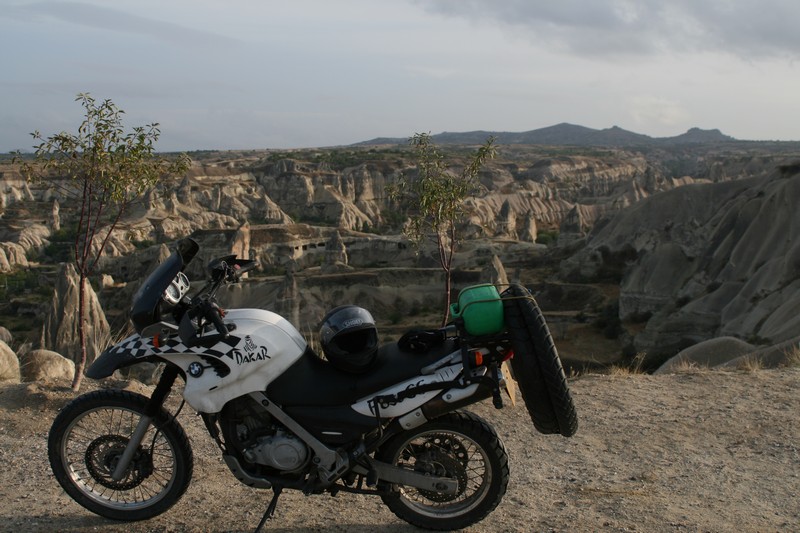 I managed to find the campsite marked on my map, and what a view…
'Bir Nekidar?'
'On Besh'
Fifteen Lira a night, about 7, seemed expensive but… compared to a hotel…
Camp setup I headed to find an internet cafe and along the way saw a BMW R1200 GS going in the opposite direction, which waved and pulled over.
I swung round the approaching roundabout and pulled up alongside what I could now see was a swiss bike.
'Hey! I'm just going to ___ valley to meet a Belgian guy, wanna join us?'
'Sounds good!'
I rode with him and we met up with his associate on a brand spanking new F800.
Turned out that the Swiss chap was heading south, but the Belgian was heading east.
We decided to team up for the journey, which was to be continued after three days in cappodocia.
We three agreed to meet at Jean's hotel the next day and parted ways.
I went off and did a little offroading…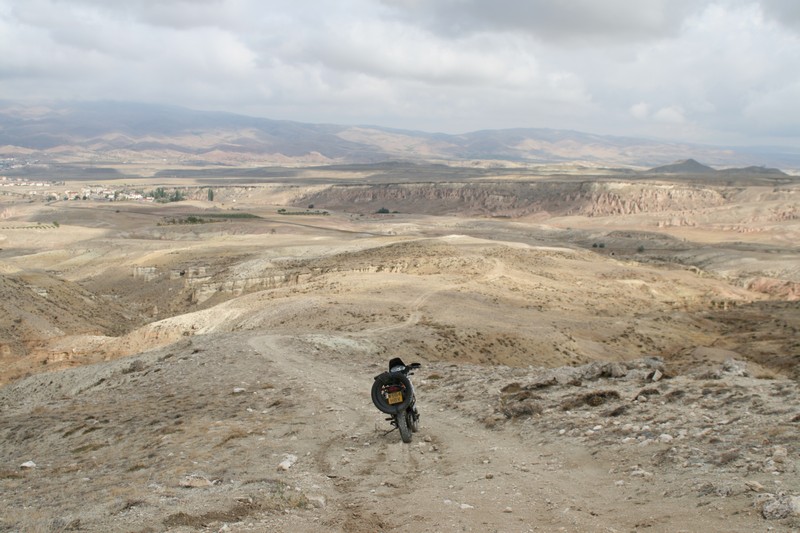 The next day…
'I was thinking of going down to Ihlara valley today' Stefan proposed.
'I've already been' Jean responded 'But you two can go!'
'Cool'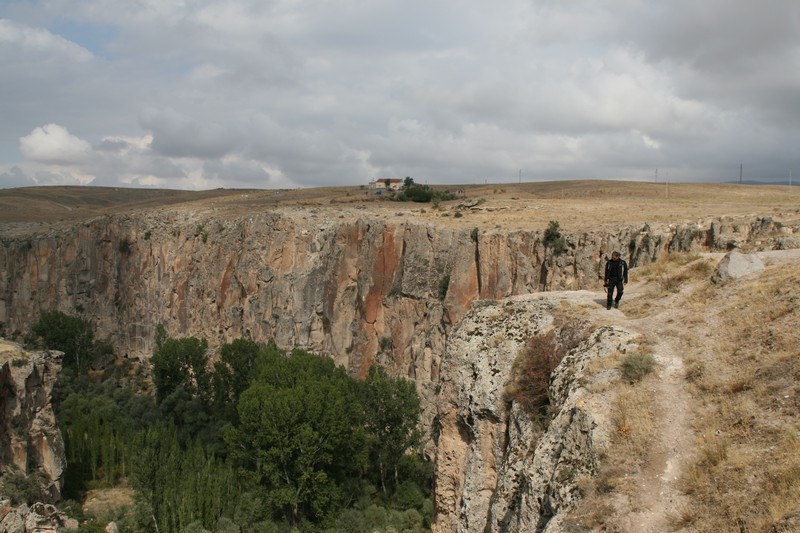 Quite an impressive place!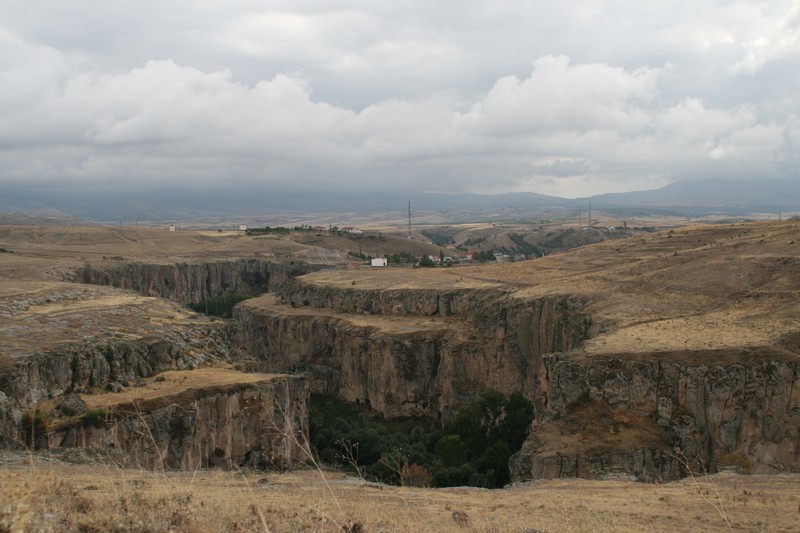 We strayed from the beaten path for this photo.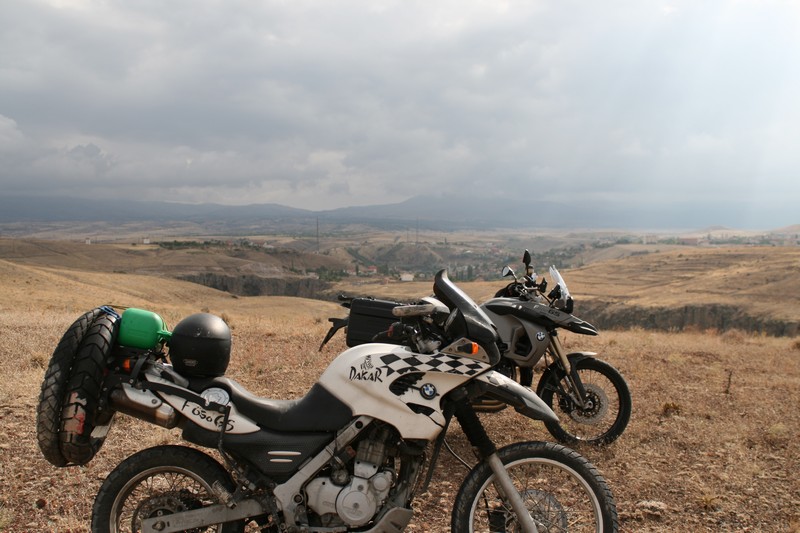 Offroading is fun!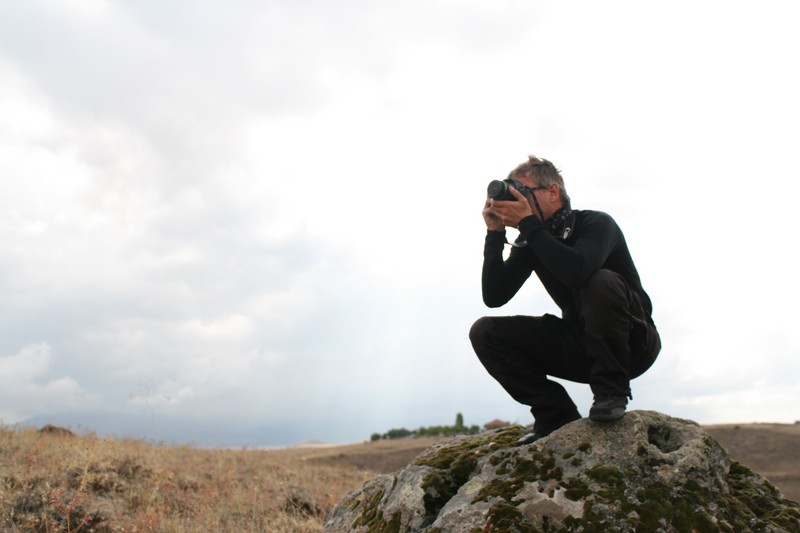 Stefan made the most of the photo opportunity!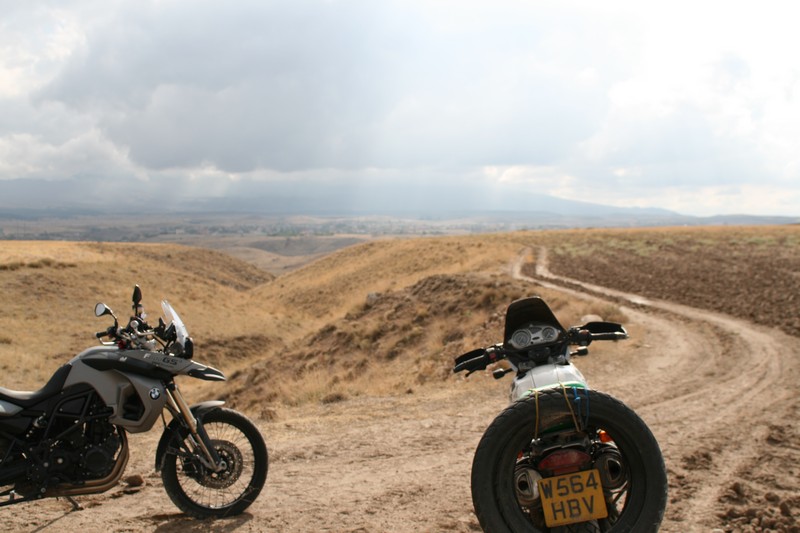 Farm tracks are good fun on road tyres!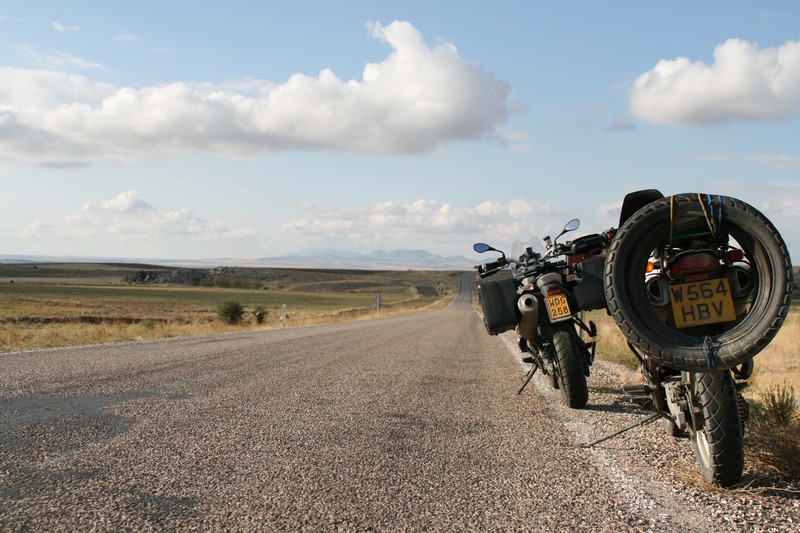 The road goes on forever!
Tomorrow we head off to Nemrut, a short post, but I wanted to get those photos out there